BAKE SALE @ ST. PETER'S
St. Peter's is hosting a Bake Sale on Saturday, October 8th from 9 am - 1 p.m. in the Parish Hall. We are located at 6254 Yonge Street, Churchill. Come and enjoy some delicious home baking for your Thanksgiving weekend, made with loving hands by the ladies of the church. We will be offering all kinds of baking; pies, butter tarts, cookies, squares, and yes, preserves. There will also be Raffle Prizes offered as well as a small jewelry table and good used item table that you can browse. There may also be other surprises. We are wheel chair accessible and are happy to announce a new and improved larger parking lot for your convenience. If you have any questions, please contact Linda at 705-436-9769.
CHURCH SERVICES
We are now back to regular church services; 9:15 a.m. at St. Peter's and 11:15 a.m. at St. John's. The mask mandate has been lifted and people can now take Communion from the common cup if they wish to. It is fine if anyone wishes to remain masked or does not want to drink from the common cup. Just taking the host gives a full Communion. 
Live streaming takes place during the 11:15 a.m. service from St. John's using a YouTube link. The link will be sent at 11:15 a.m. prior to service start.
Questions? Contact Fr. Greg at 705-221-3568.
GIFT CARD FUNDRAISER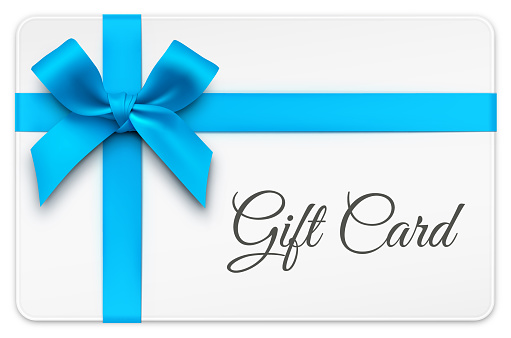 Both of our wee churches are having a Gift Card Fundraiser from now until the end of 2022.
There are ~ 200 retailers gift cards to choose from. Each retailer gives us a percentage of money back. You will see when you open the order forms the amount percentage that will we receive per retailer.
It's wedding/BBQ/housewarming/birthday and all round summer fun time. Gift cards are a great idea.  Have fun with this, think outside of the box. Traditionally we think of gift cards, as well, gifts, however, what about buying them for yourself? i.e. If you spend $400.00/month on groceries, you could purchase $400.00 worth of gift cards and use them instead. No additional fees to you, but the simple act of grocery shopping will fundraise for our church. (Same example could be used for gas, back to school supplies for your children/grandchildren).
PDF files are attached of our order form and cover page. Please take a look and share with your neighbours and other members of our community. If you would like to place an order, you can fill out the form, scan and email to cw-stjohncookstown@toronto.anglican.ca or reach out to a member of our Parish.
Next order due by September 15th,  2022
Donations to St. Peter's and St. John's
If you wish to make a donation to St. Peter's at this time, you may send a cheque to 6254 Yonge Street, Churchill On LOL IKO
We also off the PAG method of payment, in which the monthly amount can be set and funds will be taken directly from your account. No fuss, no worry.
If you wish to make a donation to St. John's at this time, you may send a cheque to 29 Church Street, Cookstown, LOL ILO.
You may also visit www.canadahelps.org
Type in the charity eg: St. Peter's Church, Churchill or
St. John's Anglican Church, Cookstown
PARISH FUNDRAISER
This is a fundraiser for the Parish. We are offering picture frames for a short time. Please follow the link for all info.
Questions: call Greg at 705-221-3568